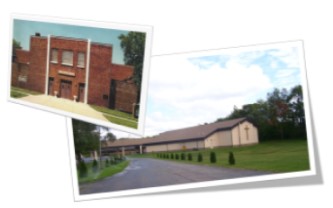 Bible Baptist Church of Kalamazoo began as the Bible Baptist Mission,on August 27, 1967. Fourteen families began meeting at the YMCA and pledged to establish a bible believing-teaching church. The church building at 622 West Kalamazoo Avenue was purchased on November 30, 1967 and on December 3, 1967 the Mission moved into its new home. Led by Rev.King A. Butler, formerly of Philadelphia, Pennsylvania, Bible Baptist Church of Kalamazoo was organized and held its public recognition service on March 10, 1968. On March 14, 1968 Bible Baptist was chartered under the laws of the State of Michigan.
Through the ministry of Bible Baptist Church four ministers have been licensed, one was ordained, and two sister churches established -- Rev. Charles Taylor; Rev. Timothy Ezell; Rev. Andrew Phillips, Sr., Unity Bible Baptist Church, Benton Harbor, MI; Rev. Starlon Washington, (Ordained) Community Bible Baptist Church, Grand Rapids, MI.
Rev.King A. Butler remained as Pastor until June 12, 1992. On May 1993, Rev. Kevin J. Lavender, Sr. was installed as the new Pastor. Under their leadership the church has continued to grow and prosper.
In 1995, the church building at 622 West Kalamazoo Avenue was renovated and a new Family Education and Recreation Center was added. A one year mission project to evangelize "Kalamazoo for Christ" began in May 1999. Through the efforts of the entire Church, Gospel literature was mailed to every home in Kalamazoo County.
In 2007, the church moved to a new home. The church is now located at 1700 North Drake Road.
In 2013, Bible Baptist church made history once again when Rev. James Smith was installed as the first assistant pastor. Pastor Smith served at Bible Baptist until 2016.